THE
Vanadium Suite
A shiny silvery-white metal with mild soft form, that produces colourful tones in various minerals. Named after the Norse goddess of beauty Vanadis, the Vanadium is truly a fascinating mysterious existence. The superior Vanadium suite
Through an elegant wooden partition the guests enter a friendly, introvert world with rich contrasts yet exquisitely balanced. Black glossy marble against the rough concrete walls and the transparent qualities of glass furniture and equipment. A well-tempered ensemble exudes intimacy and serenity, while it invites you to explore it.
Vanadium Suite
Your suite is equipped with the most sophisticated technology and quality standards to ensure your absolute comfort. All mattresses and pillows come from Cocomat and specifically, its most expensive sleeping products series.
On the beach, you will find your own private beach gazebo which you will identify with your suite's Logo.
Before booking your suite please read our Hotel policies by clicking the button below.
Hotel Policies
ECO FRIENDLY
Fully equipped with energy saving system
RAIN SHOWER
With multiple modes
ACCESSORIES
Personal Bathrobe Olive beauty products
SEA BAG
Sea towels
SATELLITE TV
Smart TV 55"
WIFI
50 mbps
COFFEE MACHINE
Nespresso INISSIA
ENTERTAINMENT CENTER
NOVA Cable TV
close
Check In/Out for Guest
Dyo Suites Luxury Boutique Hotel check in time is 14:00 o clock and check out time is 12:00 o clock. Early Check In or Late checkout requests may be made through the front desk only, and are subject to determination based on hotel occupancy. Additional charges may apply.
Cancellation Policy
Guest can cancel without any charge up to 14 days before arrival day. Cancellations received within 14 days prior arrival day or a "non show" will be charged the full reservation amount. No deposit will be charged. Non Refundable prices: The guest will be charged the full reservation amount if you cancel at any time. Prepayment or deposit may apply.
Smoking Policy
Dyo Suites Luxury Boutique Hotel is a 100% non-smoking facility. Smoking is not permitted anywhere within the hotel. Should it be determined that smoking has taken place in a guestroom, the hotel will charge a 250€ cleaning fee, placed on the guest bill before or after check-out.
Minimum Age Requirements
All guests must be 18 years or older to confirm guest room accommodations at Dyo Suites Luxury Boutique Hotel. A valid photo (ID card or passport) must be presented at the time of check in for age verification. Accommodations with access to mini bar alcohol will only be granted to those guests with a valid ID confirming 21 years of age or older. Any guest who does not meet the minimum legal drinking age of 21 will be denied any room service that includes alcohol.
Third and Extra person Fee
Room rates are listed for single/double occupancy. Additional adults sharing a room will incur a charge 30€ per person, per night up to four in a room.
Children Policy (as 3rd or 4th client)
Children from 2 years old till 12 years old will get a discount 30% and infants till 2 years old will stay for free in baby cot.
Tax & Fee
All prices include 13% VAT and 0.5% city tax.
Pet Policy
Pets are not allowed in the hotel facilities. Only service animals are allowed. Please advise when making a reservation if bringing a guide dog or service animal into the hotel so we may prepare for arrival accordingly.
Hotel Payment Policy
In order for guest accommodations to be confirmed, at the time of check in sufficient credit credentials for payment of accommodations must be provided through the authorization of a credit or debit card. When a credit or debit card is presented for authorization, please be advised that a credit hold in the amount of guest room charges, applicable taxes and provision for incidental charges will be placed on the banking account. Cash payment upon check out is acceptable.

Accepted Methods of Payment:Visa Card, Master Card, Maestro Card, American Express, Cash
Upon check-in, guests must show a valid photo ID and credit card. Please note that all Special Requests are subject to availability and may incur additional charges.

Please inform us in advance about your arrival time. You can use our contact details for Special Requests or any assist you will need.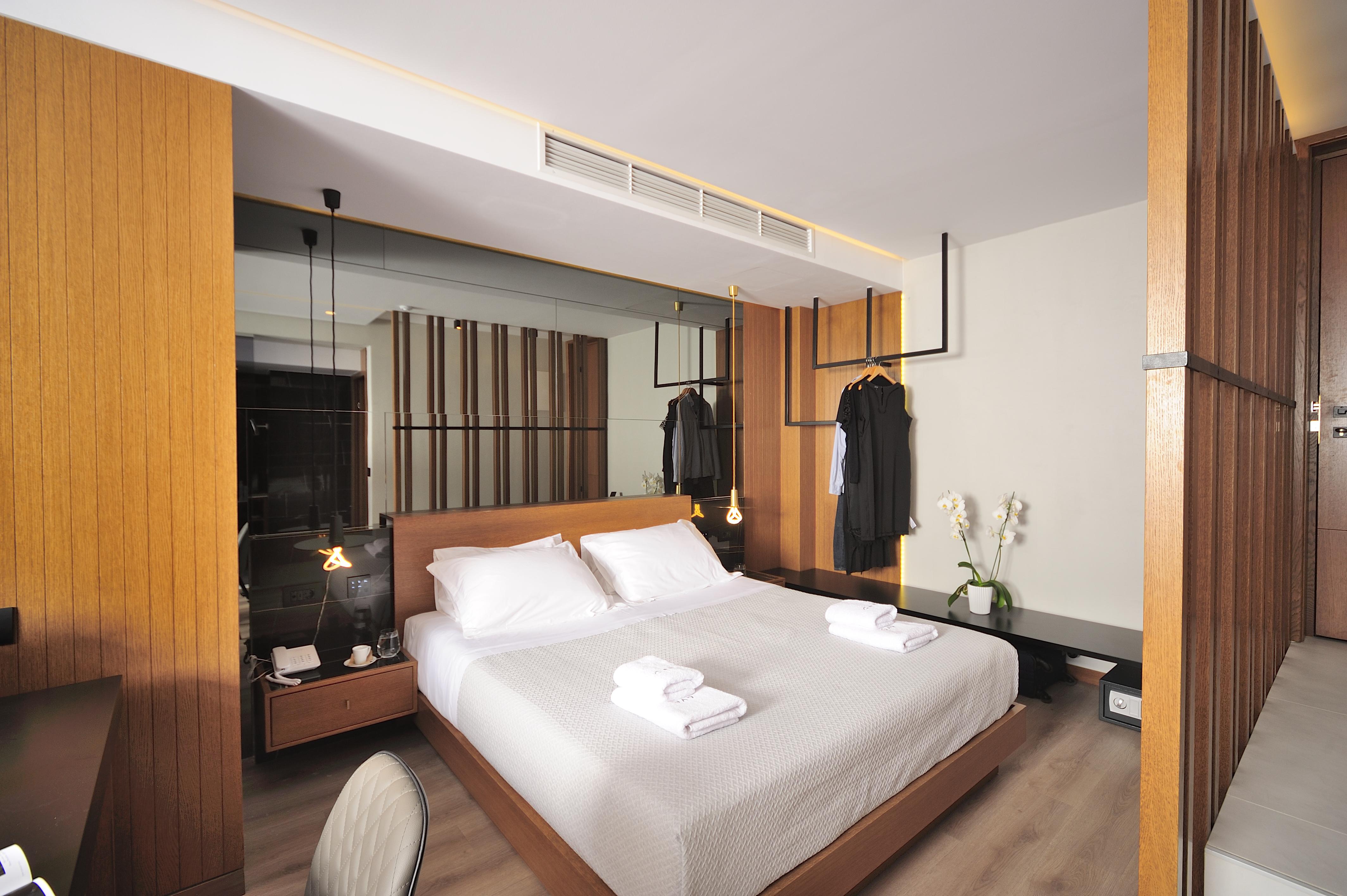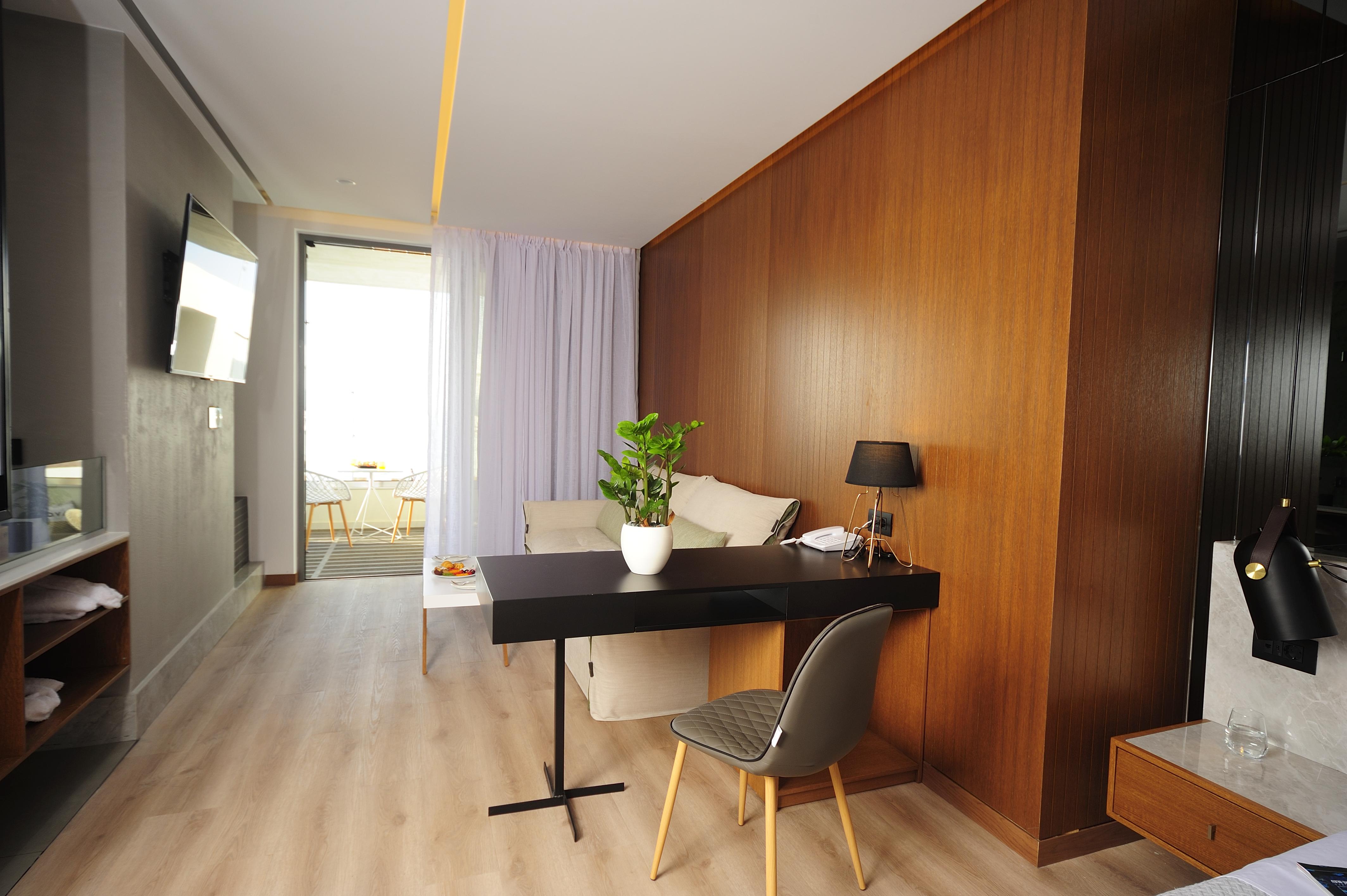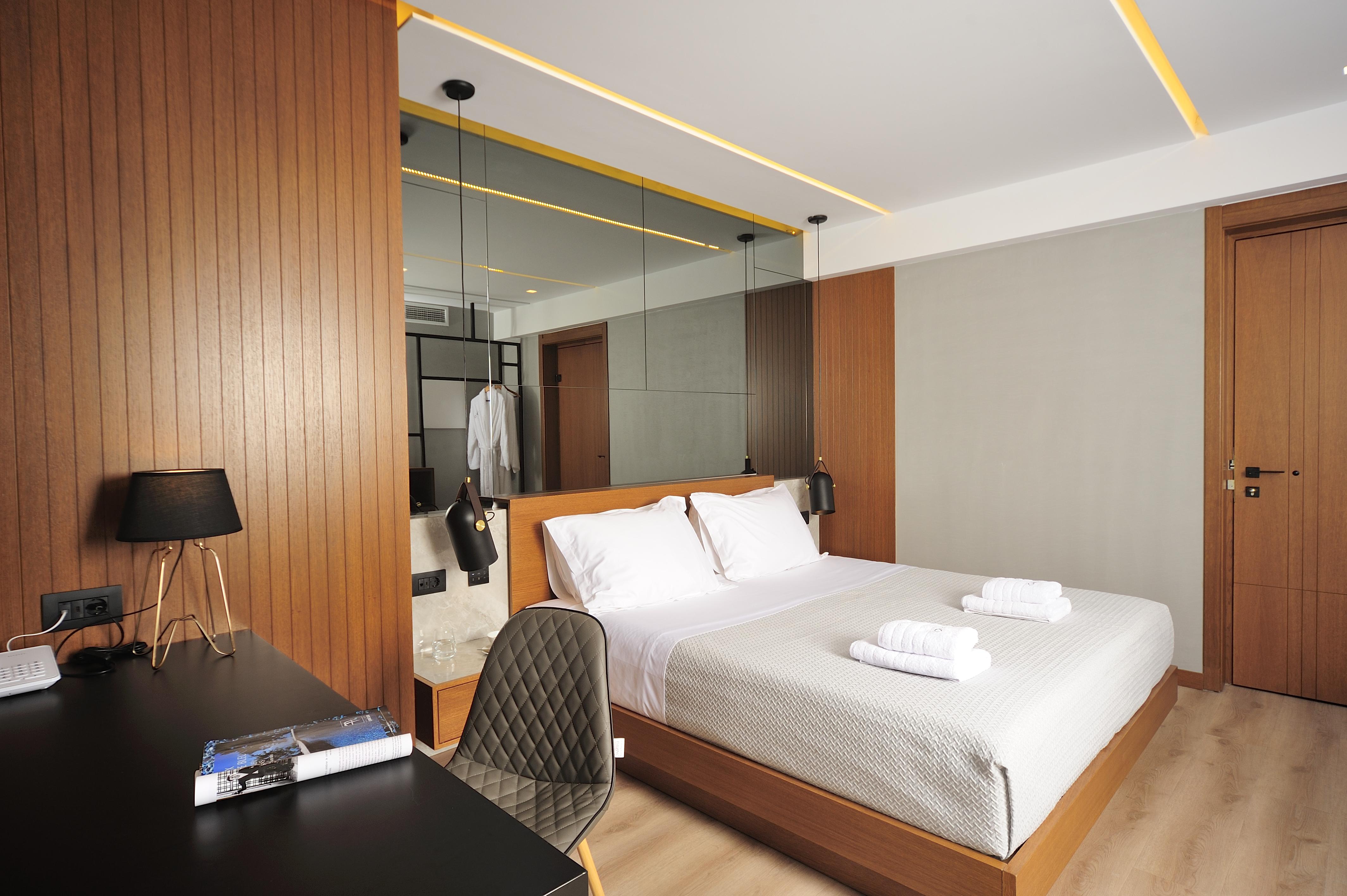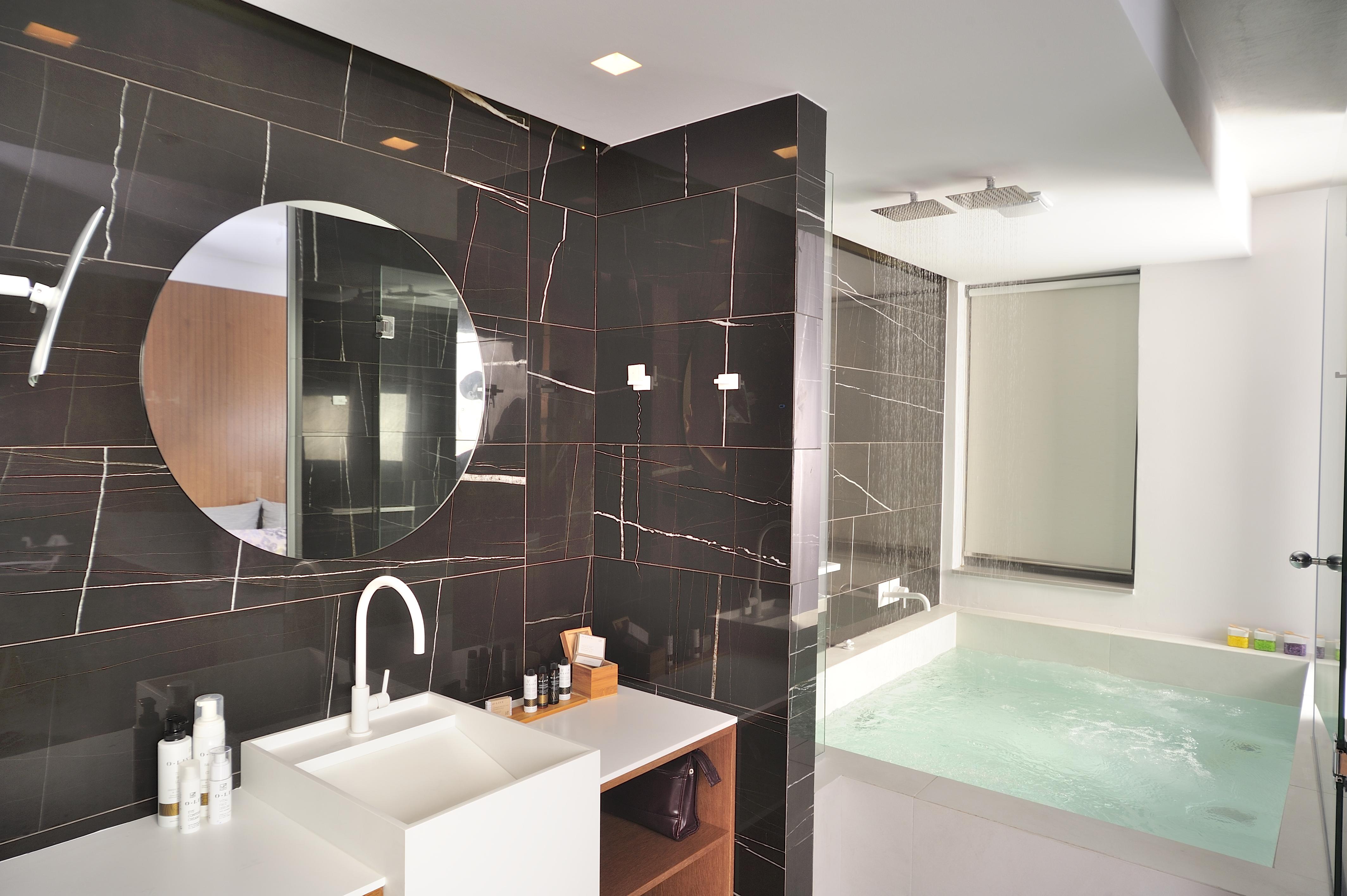 View all Suites
Explore the Unique design of each Suite and discover its characteristic element
ALL SUITES